ABOUT


PeepshowTO was born in the summer of 2011 when a small burlesque show called "Holy Boobies, Batman!" was organized as a fundraiser for another project and unexpectedly became a huge hit. The show attracted an audience of over 350 people to the Toronto Underground Cinema by featuring burlesque performers paying homage to their favourite characters in playful stripteases inspired by DC comic books. Founders Betty Quirk, Sevvy Skellington and Leelando Calrissian were overjoyed to see so many fans shared their same interest in seeing the art of burlesque combined with skillful cosplay and a unique nerdy flair. Upon realizing the potential of this concept, a new burlesque series was created as "The Underground Peepshow".

The first official Underground Peepshow event, Marvelesque: A Marvel Themed Burlesque Show was another wildly successful comic-filled evening which attracted an audience of over 550 guests. The dedicated fan base continued to grow and within the first year of producing, "We Put The Spring in Springfield: A Simpsons Themed Burlesque Show" was presented to a sold out audience filling over 700 seats.

When the show's beloved home cinema closed in 2012, the decision was made to tour the show to a variety of Toronto venues with a focus on expanding the core audience and bringing in the most creative talent while continuing to explore a new theme each show. The show continued to outgrow all typical burlesque venues, as well as some more unusual spaces such as The Metro, a local porn theatre.

In October 2013 The Underground Peepshow took on it's most ambitious production yet and launched a show unlike any other Toronto-based burlesque production at The Jane Mallett Theatre. This stunning, state of the art theatre in the heart of downtown with impeccable sight lines launched the show into a new era that could no longer be called "Underground". It was officially announced that the production would now become known as PeepshowTO.

With nearly 10 years as Toronto's top Nerdlesque series, PeepshowTO is still going strong. Along with their highly-anticipated large scale shows, the producers have also put together smaller niche shows called "Peepshow Teasers", as well as performed in several conventions such as Atomic Lollipop and YetiCon. Several acts created for PeepshowTO productions have also since been featured in burlesque festivals and toured all over the world.
Today, PeepshowTO continue to successfully produce large-scale nerd-themed burlesque shows at their new home venue, The Great Hall.
——————————
THE PRODUCERS
——————————
THE CREW
Velvet Valhalla Host
Velvet is a host, philanthropist and Icelandic pop sensation. On her last tour of Greenland she achieved the world's record for most swear words shouted while opening for the popular kids show The Wiggles. She is known for her foul mouthed pop culture rants and hatred of scripts. Her spare time is spent plundering European shores for glitter and studs in her longship The Excelsjor. Can't get enough of Velvet? You can get your fix by checking out her RuPaul's Drag Race podcast,
Sissy That Talk!
or catch her shooting up some bad guys while in full face on her live
Twitch feed
!
Nerdy Vices:
Video games, Drag Culture
Ajay Fry Host
Ajay Fry was born with a microphone in one hand and a video game controller in the other. (sorry mom!) After completing the comedy program at Humber College and training at The Second City he landed his dream job hosting the Saturday morning block CRUNCH on YTV. Two years later he blasted off to Space to host InnerSpace weeknights along with various specials for the next ten years. Though he once tried his hand at performing with PeepShowTO, he's delighted to be back as an MC along-side his most beautifully salty gaming buddy Velvet Valhalla.
Nerdy Vices:
Video games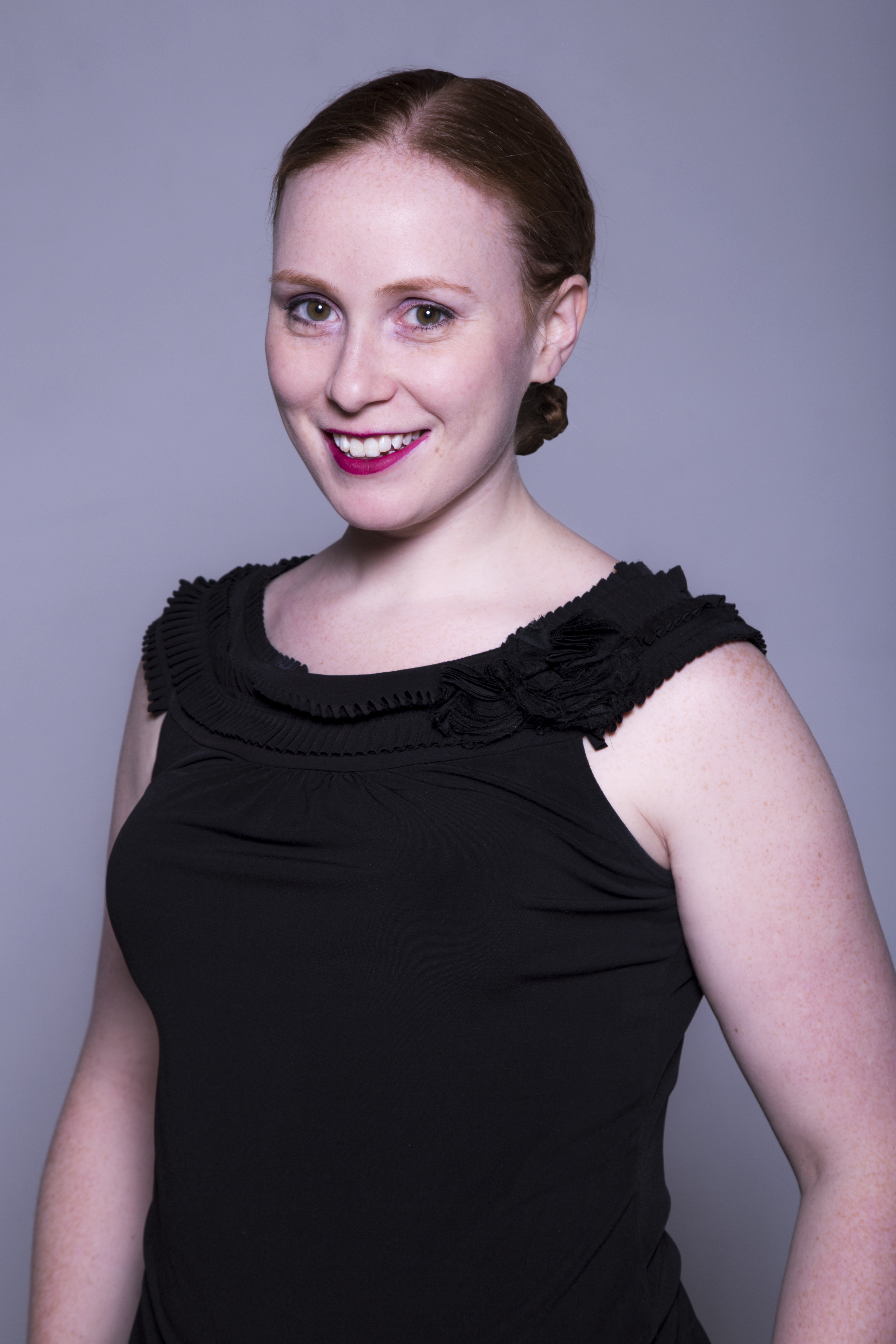 Rena Ashton Production Coordinator
Rena has been along for the Peepshow ride since the very beginning, first acting as stage manager and now serving as the production coordinator and de facto stage mom. You can usually catch her running front of house at our shows, but she also handles volunteer coordinating, VIP and sponsor management, and (quite famously) keeping the cast and crew well fed. When she's not running around with multiple clipboards, Rena works in television and also serves as conductor for the Jewish a cappella ensemble
Varsity Jews
.
Nerdy Vices:
The Simpsons (first 10 seasons only, of course), Game of Thrones, musical theatre, and terrible Jewish-themed pop song parodies
Mimi Ex Machina Stage Manager
Mimi is Peepshow's stage manager by night, arts administrator by day, and Rocky Horror cast member by other nights.
Nerdy Vices:
Always playing as the tank in D&D, singing the Evangelion theme at karaoke, and buying Ravenclaw paraphernalia
Missing In Action Stage Kitten
Mischief In Action (AKA. Mia) has been stage kittening for Peepshow since they moved to The Great Hall and helped front of house at all prior shows. She also does stage management and front of house for other burlesque shows around Toronto. She went to York University for Theatre Production specializing in Lighting Design. Her love for animals is evident with four cats and three ferrets, which she will happily talk about forever if prompted.
Nerdy Vices:
Harry Potter, The Last Unicorn, Pokemon, Sword Art Online, Marvel, Disney
Asia Stage Kitten
Coming Soon.
DJ Tanner Disc Jockey
DJ Tanner secured his position as resident DJ by instinctively pairing Big Shiny Tunes contenders with S Club 7 era pop hits after one particularly memorable post-show party. He has played pre-show/intermission music for every PeepshowTO event so far, delighting audience members with the triumphant chorus of Mario Kart 64's victory lap song, (Super Smash Burlesque), playing the obvious head-exploding Slim Whitman song, (Nightmare Before Stripmas), and even inspiring back row air-drumming to King Crimson (Dungeons, Dragons & Damsels). DJ Tanner is probably out record shopping right now, looking for the perfect thing that you'll have no choice but to listen to at our next show.
Nerdy Vices:
Collecting vinyl records