PEEPSHOWTO COVID-19 STATEMENT: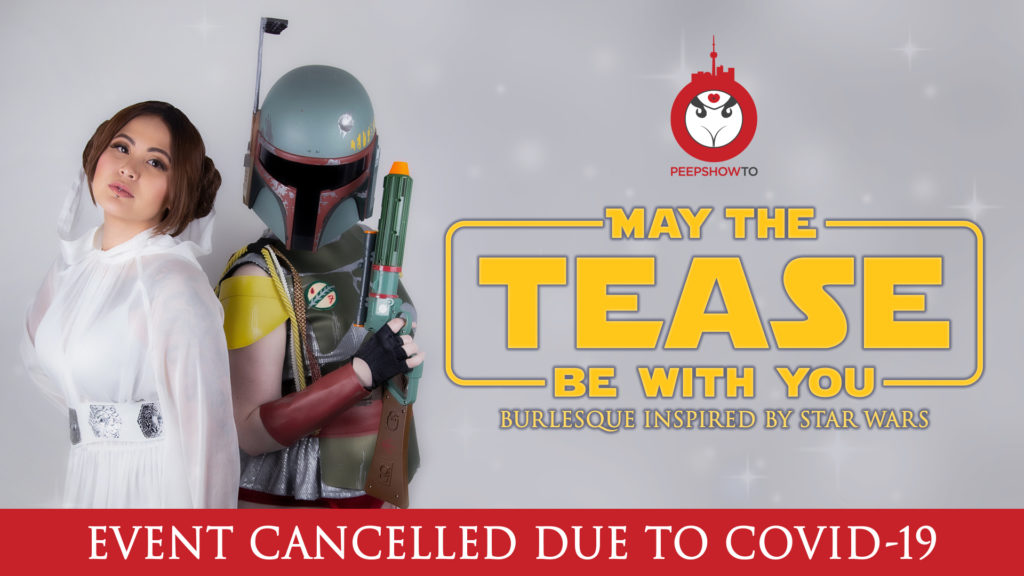 It is with heavy hearts that we have made the decision to cancel our "May The Tease be With You" show on Saturday March 21st, 2020 at the Great Hall, Toronto.

We have been monitoring the situation regarding COVID-19 in Toronto closely and following Ontario Health's official recommendation to cancel gatherings over 250 people, we must follow this precaution to protect the most vulnerable among us.

We are definitely going to be rescheduling this truly out of this world show to a later date. We are still sorting out specifics and appropriate time frame but hope for late summer/fall 2020. We will announce our new date once confirmed!

We will be contacting all ticket buyers to offer full refunds. Please be patient with us as this may take time. You will also have the option to transfer your ticket to a future PeepshowTO Event or to donate your ticket costs outright if you are in a position to do so. Any donated ticket costs will go directly to supporting the performers & stage crew of this show who will be deeply affected by the mass cancellation of many performance opportunities.

Donations to be split amongst our performers can also be made via Paypal here:
We are sending so much love to all of our supporters and can't wait to make this show happen in an even bigger, better way at a happier time. Stay safe and take good care!

All our love,
Betty, Sevvy and Zilly
& All of the PeepshowTO Family